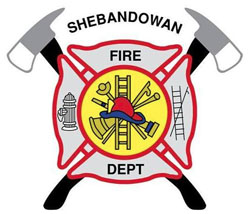 The Shebandowan Fire Protection Team protects this municipally unorganized area approximately 70 km west of Thunder Bay on Highway 11.
Fire Station - Shebandowan Rd.Edit
Pump 161 - 2000 International 4700 / Superior (420/500/20F) (SN#SE 2309)
Rescue 163 - 2004 Ford F-550 / Holland
External links
Edit
Shebandowan Fire Protection Team Facebook page
Station map
Edit
Ad blocker interference detected!
Wikia is a free-to-use site that makes money from advertising. We have a modified experience for viewers using ad blockers

Wikia is not accessible if you've made further modifications. Remove the custom ad blocker rule(s) and the page will load as expected.